So if we asked you to think about England and their food.
What dishes come to mind?
Do think of bangers and mash?
How about beef wellington?
Maybe you thought of Devil's on Horseback.
These are all great guesses, if you happened to think of them.
And they are all classical English dishes.
Bangers and mash is mashed potatoes with gravy and sausage.
Devil's on horseback is an appetizer made from dates and bacon.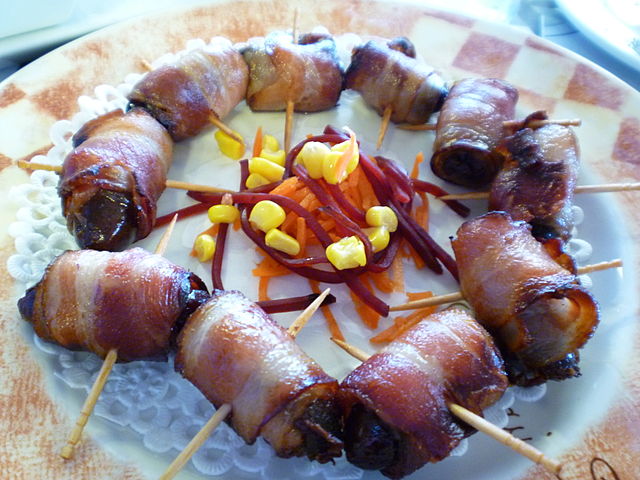 And beef wellington is classic.
Beef wellington is basically roasted beef cooked inside of puff pastry.
Again these are all great choices.
But these are not important.
We need to discuss something else.
The dish we need to talk about, is just as English as the other ones, and it is even easier to make.
The dish was invented entirely in England and it's a dessert.
We are talking about British Layered Cakes or "Trifles", as they are properly called.
And the trifle is as about as English as Queen Elizabeth.
Meaning it's very English.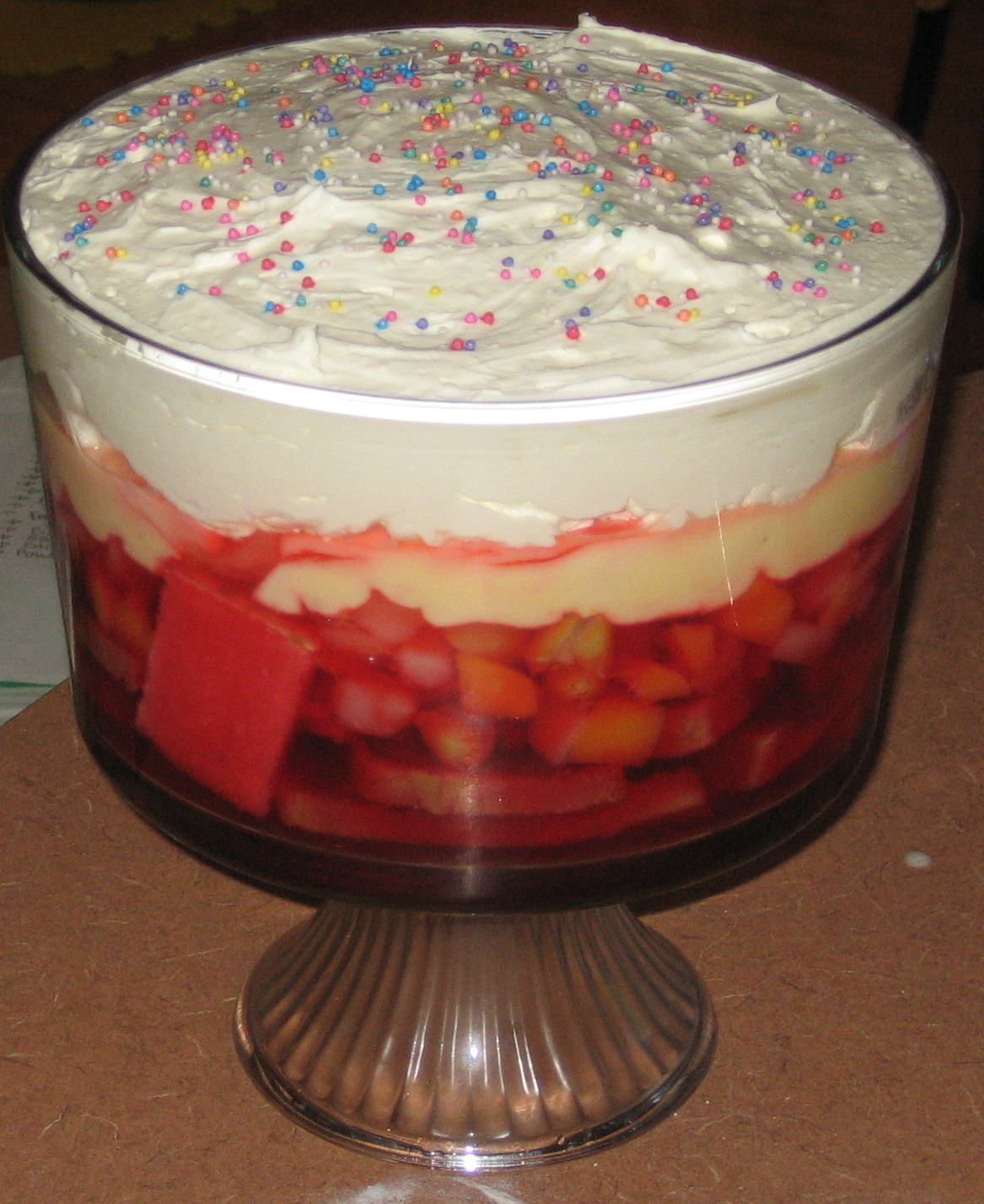 Doesn't that look good?
The best thing about a trifle is once you understand the basic idea of how to make one.
It's very easy to play around with the ingredients and make some really cool and great tasting alternative versions.
And you know, experimentation in the kitchen is when cooking becomes fun.
Learn the BookSumo Press basic formula for making a trifle.
Read some of our Trifle recipes in the Easy Trifle Cookbook.
Elegant English Desserts Await:
Good Day,
BookSumo Press